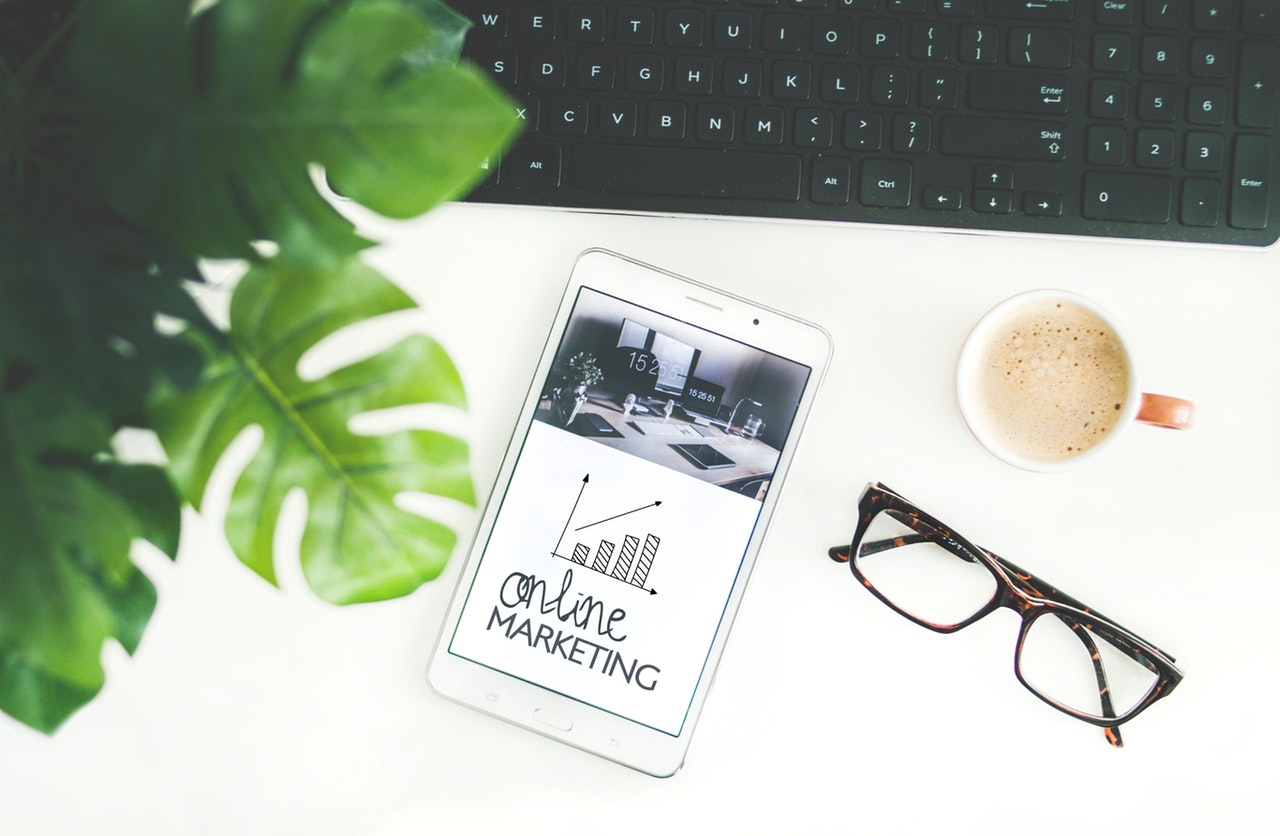 Digital Marketing. What is it and Why do you need it?
In 2019 you're bound to have heard of this popular term "digital marketing", I'm sure you've been told you need it, but have a million question on how is works.
Facts are, companies in 2019 allocate an average 54% of the marketing budget towards digital marketing. This means that it's becoming a pivotal accompaniment to traditional ways of marketing.
Let's "expose" the mysterious world of digital marketing:
"Content is King"
There is a very good reason this saying resonates in the marketing world. Content is at the heart of your company's engagement with its audience. In a big sense, it can also determine whether your advertisement will be successful or not. Whether you're a big or small business, you need consistent, informative content.
Digital content marketing offers you an immediate channel, providing you with insights into what resounds with the audience and how they engage with what they hear or see.
Social Media Marketing. Yes, it's important.
Probably the most effective, instantaneous channels to generate feedback from consumers. Social Media marketing is big, and it's not going away anytime soon. With over 1 billion users on Facebook, and approx. 19.69 million users in South Africa alone, it's much more than just social platforms.
Instagram, Facebook, LinkedIn and Twitter are inter-linked platforms, or networks, that the modern-day marketer can use as a tool to gain instant insight in the on-line audience's interaction with your companies' product or service.
A wide variety of mediums like styled images, GIFs, and videos are shareable as posts on these platforms. Depending on your advertising budget, these posts distributes to a viewership outside your companies direct following, targeting audiences who have a categorized interest in what you are selling. Truly making it one of the most cost-efficient marketing channels.
Search Engine Optimization A.k.a SEO
70% of all search results are still allocated to SEO, is a pivotal aspects of a successful digital marketing campaign and overall business growth. Often overlooked, SEO is the marketing discipline that achieves higher organic(non-paid) search rankings on Google, by incorporating back-end digital trails to increasing website traffic, brand awareness and therefor sales.
It's crucial to rank high on the SERP (Search Engine Results Page). People rarely go beyond the second page for search results, this means that the third page is a very dangerous place to be.
SEO is an investment of time and requires attention to detail and patience, on average tangible results start showing in 4 – 6 months. An investment that gives back tenfold over time.
Search Engine Marketing, A.k.a SEM is the paid version of SEO, it generates much faster, higher results, however it is a high risk, high reward investment. We will get into the topic in a follow-up blog.
Display & Video Advertising:
With attention spans shortening every year, especially on mobile usage, display & video marketing is an important medium to catch a consumer's eye and keep their attention for the 9 seconds you have before they scroll away. Pun intended.
Display advertising can be marketed on websites that are topical to your own. This means that you can reach an audience that's already interested in the relevant topic, this is a good way to connect with your niche.
Video, on the other hand, is probably the best way to connect to your consumers in a personal way. An effective video is worth more than thousand words. It makes the call to action easily digestible by the consumer and is far more engaging and personal.
Email Marketing:
Call us a little "old fashioned", but marketers still apply emailers as one of the best ways to communicate directly to a consumer. Consumers have to be subscribed to the company's email service to be able to receive emails on a weekly or monthly basis, these subscriptions or databases can be populated and integrated through your social media marketing campaigns. All the subscribers are put on a list and updated in real-time and managed by your friendly neighbourhood digital marketer
It's a tried and tested tool to communicate any changes in your business or promotional offerings for a specific time period.
Analytics, marketing is nothing without it.
We've gotten this far, stay with me.
Analytics is not a marketing channel, but it's involved in all the channels. This is how we measure if a campaign is successful or not, in which case we can adjust in real time, to ensure engage with your content. We measure areas of improvement to better the campaign results. Whether your goals are to increase brand awareness, drive traffic to your website or increase in sales, we can measure and track every click and conversion.
It's all about looking at the analytics and creating a strategy.
Digital Strategy:
We've left the most important point for last, but make no mistake, the Digital Strategy the first and most important starting point of your digital marketing campaigns.
It is extremely important to list smart, achievable objectives at the beginning of a campaign, this means that your goals are Specific, Measurable, Achievable, Relevant and Timed.
Every single tactic needs to be balance of your company's value proposition with its long-term goal, always focusing on growth and relevance.
Thank you for sticking around, if you liked what you read please follow us on all the platforms mentioned above.
Other blogs you might be interested in:
Graphic Design & Branding, and Social Media Marketing
Have a look at our packages & shop for any of these services and more
Hein Pretorius
Digital Marketer/Analyst