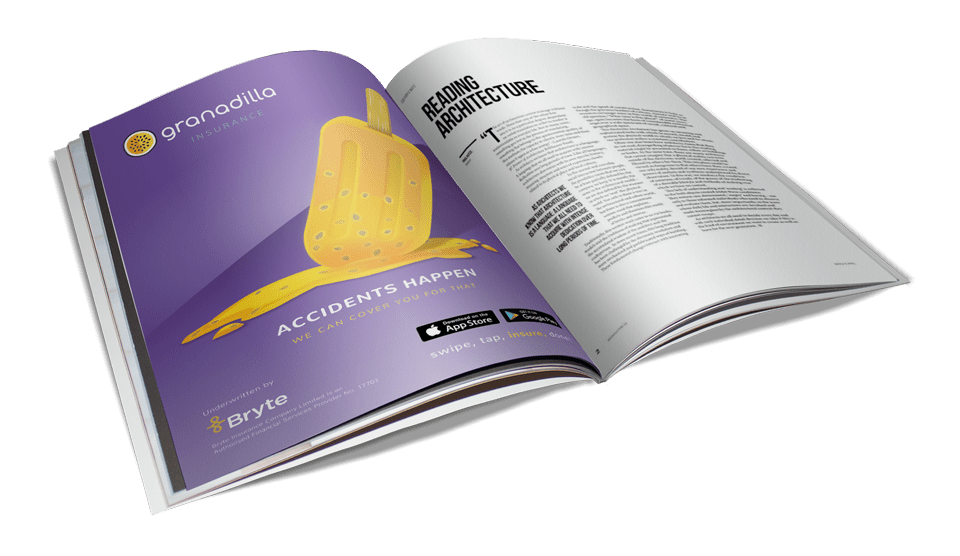 Granadilla Insurance
– Creative Director
With creative freedom I sank my teeth into developing varied items for the brands activation campaign.
Part of the marketing and advertising campaign was to oversee and design the creative direction of various full page adverts placed in monthly technology and travel magazine including Popular Mechanics, Tech Magazine & Juice Magazine.
Because all the various online and offline platforms need to consistently communicated the same marketing message, print adverts were converted to mailer banners and mobile banners for digital advertising. This is what makes Granadilla one of the juiciest campaigns that I have worked on to date.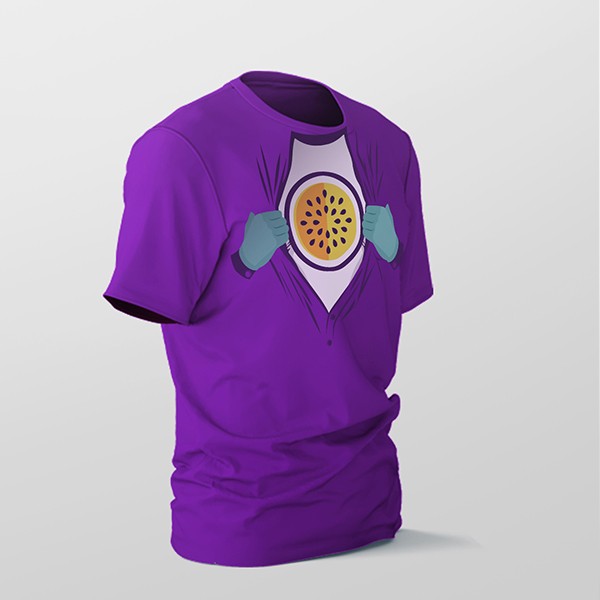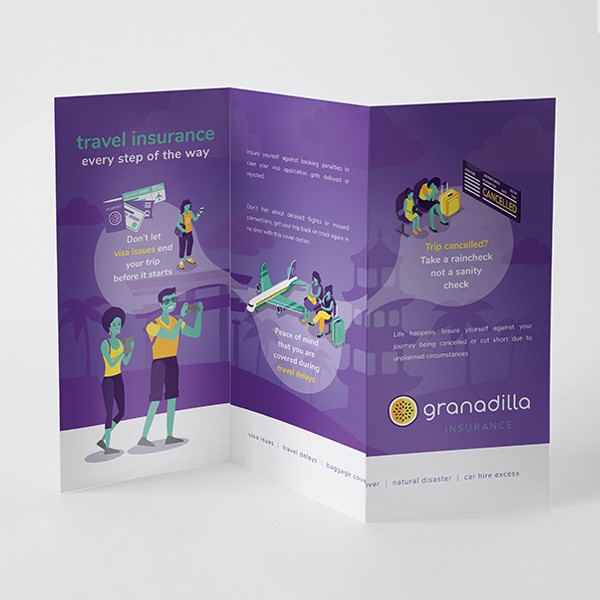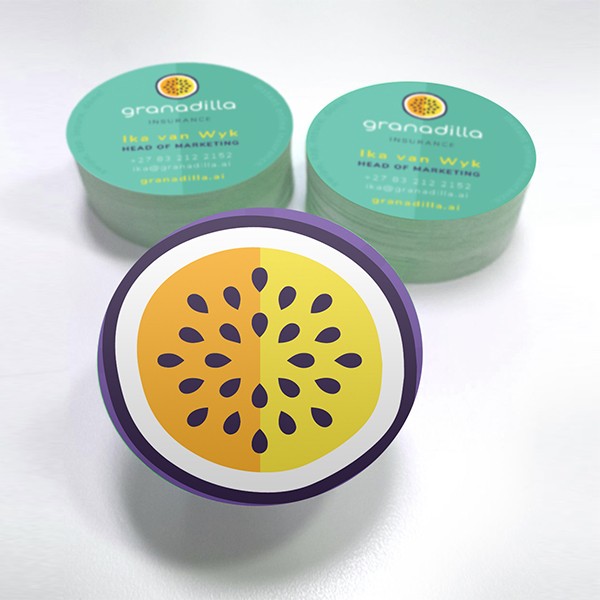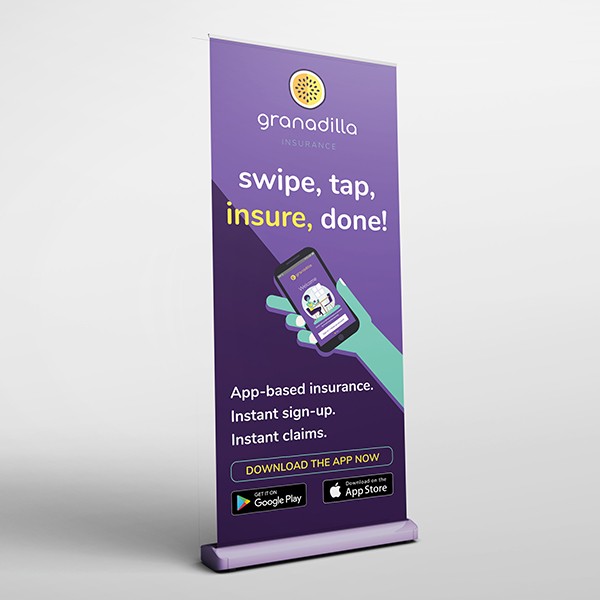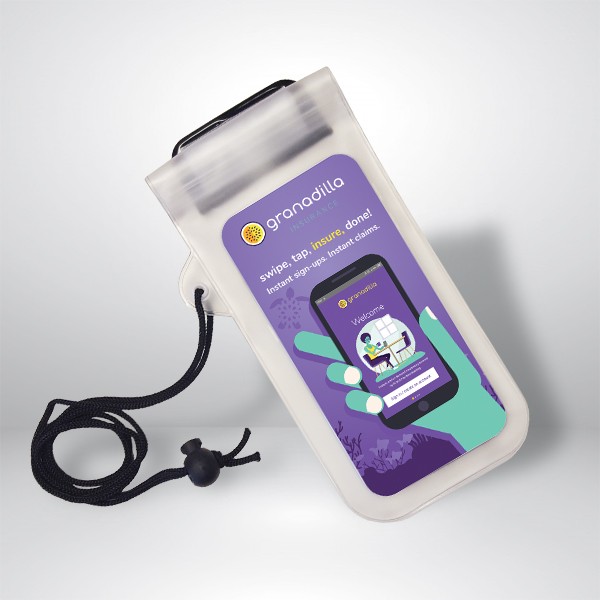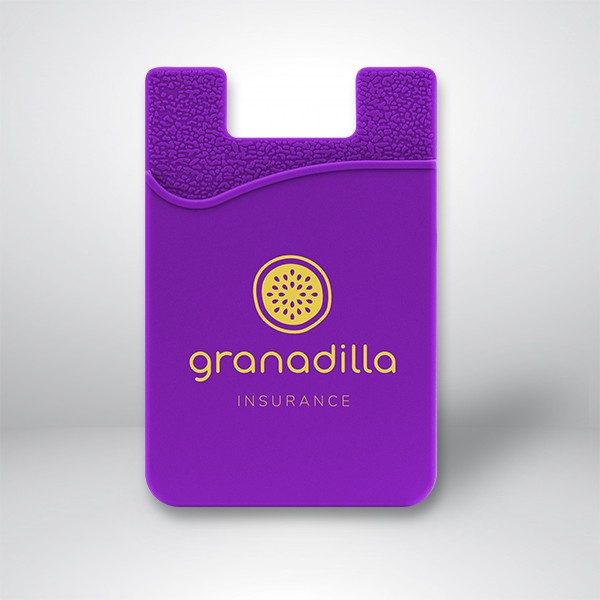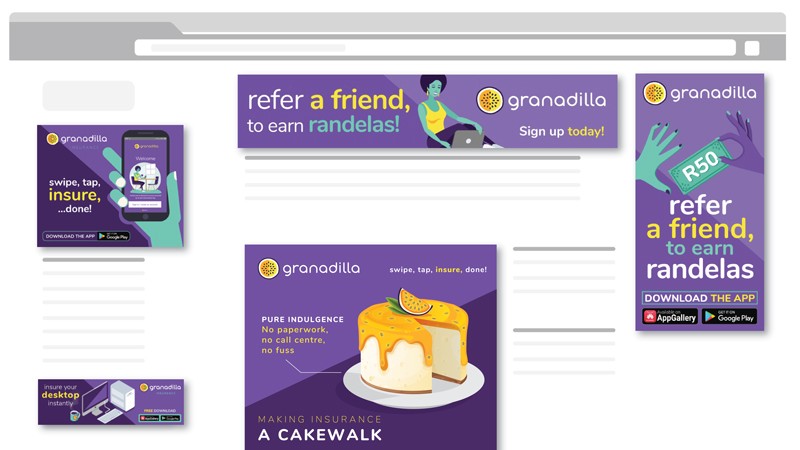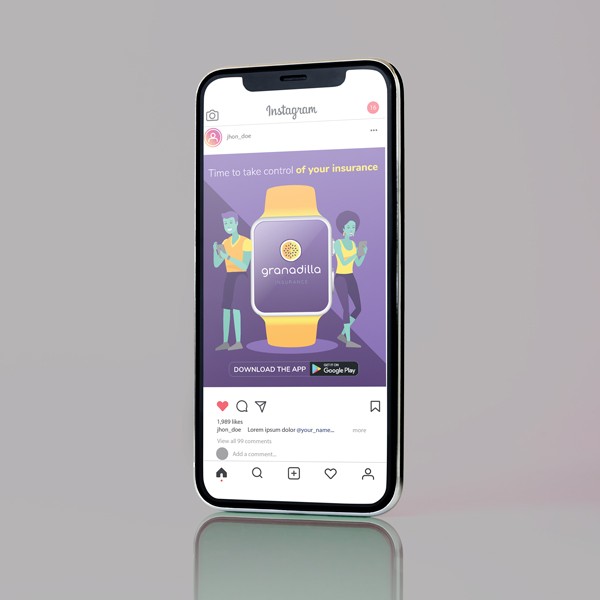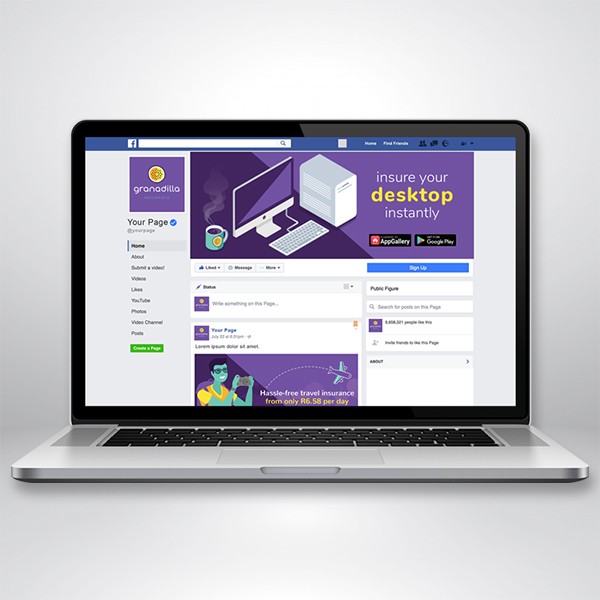 I had the responsibility of designing and liaising with suppliers on all branding initiatives and marketing items. These included event exhibition stands and banner design, were promotional items such as waterproof phone pouch and credit card holder were distributed.
Accompanied by marketing collateral such as custom round business cards and various z-fold brochures, to give potential clients more information about the business.
Other digital advertising developed included Google display ads, consisting of various sizes, static graphics and animated gifs. These ads were converted to social media advertising posts and banners for a holistic online advertising strategy.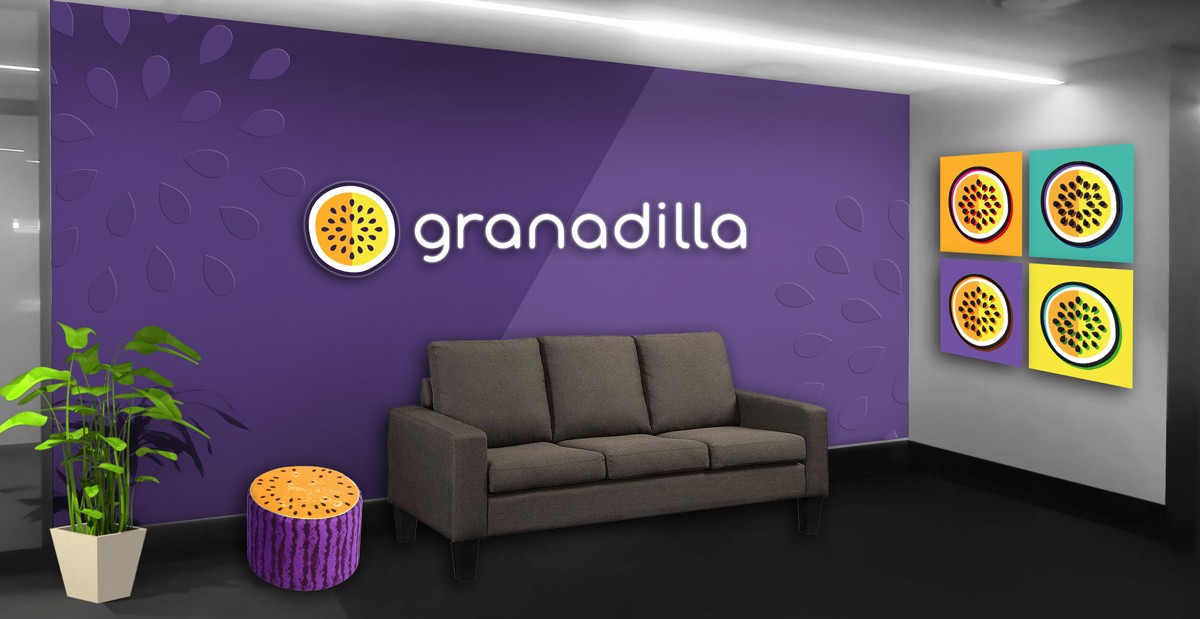 Creatives often dabble in various realms of design, the project included an office interior overhaul. Incorporating wallpaper, back-lit perspex signage and Warhol inspired artwork designs, among other things.
Project Description
office interior
custom round business cards
various z-fold brochures
magazine advertising
event exhibition stands and banner design
Google display ads
social media post designs
promotional items
Project Details
Client: Granadilla Insurance
Date: May, 2019
Category: Graphic Design, Branding, Digital Marketing
Website: granadilla.ai
Project Participants
Art-Director: Evette Crouse
Designer: Evette Crouse
Manager: Rolene Pieterse