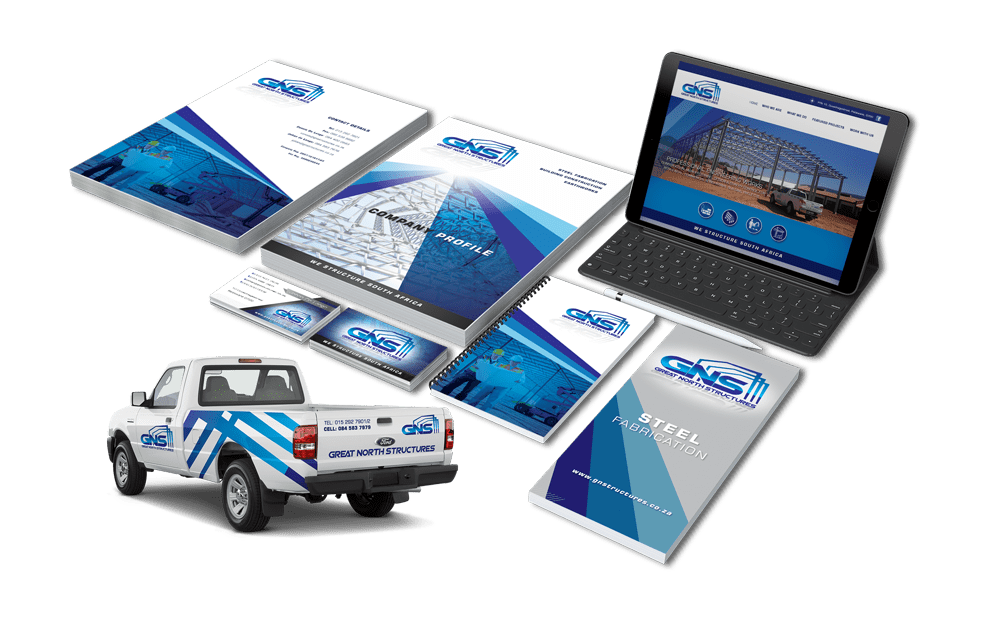 We make and effort to serve companies we believe in.
Great North Structures
– Corporate Identity Design
We have a long standing professional relationship with Great North Structure (GNS) – an engineering works, construction and manufacturing company focused on residential, commercial and industrial type building projects.
Over the years we have developed their corporate identity, introduced the logo design to their online community through developing a beautiful new website, straight through to applying it to their vehicle branding.
Project Description
Complete brand development and application
Logo design and development
Business cards, letterhead and email signature
Print collateral items included corporate folders, company profile
Newspaper advert design
Fleet branding
Website design and development
Project Details
Client: Great North Structures
Date: October, 2017 until present
Category: Graphic Design, Branding, Web Development
Website: www.gnstructures.co.za
Project Participants
Art-Director: Evette Crouse
Designer: Evette Crouse
Web Developer: Elviera Schreuder
Manager: Rolene Pieterse
Ready to reinvent your brand?
Let's help you expand and uplift your brand with collaborative and innovative solutions.