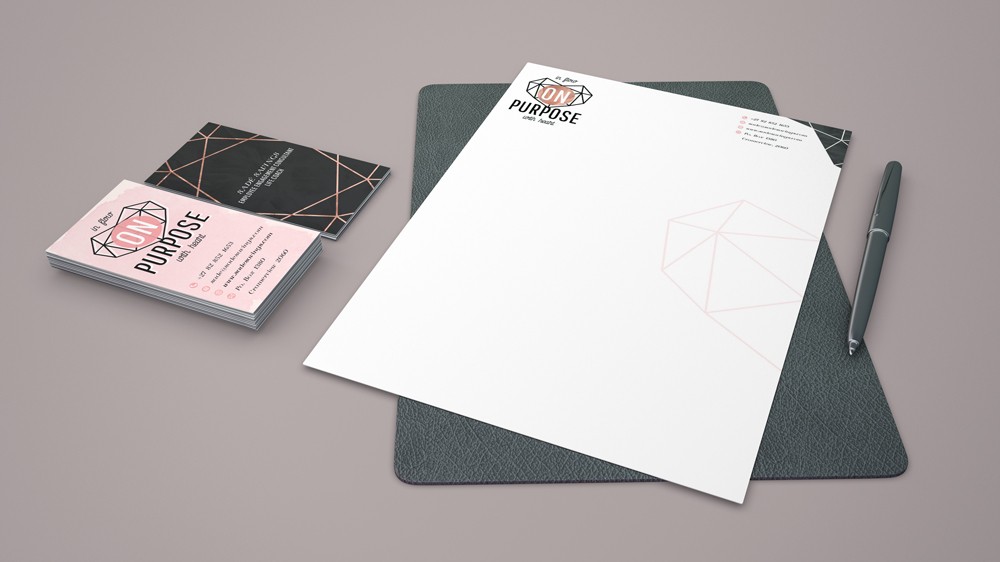 You can't keep brilliance; you have to let it shine.
On Purpose
– In flow with heart
Sadé is an employee engagement expert focused on increasing work performance by empowering staff to be emotionally committed to their companies. We empowered her company by developing her corporate identity and start-up brand collateral. After the marvellous logo was finalised, designing the rest of the items was a cake walk.
A pink and black inspired design with geometric gold pattern detail applied to the business cards and z-fold brochure.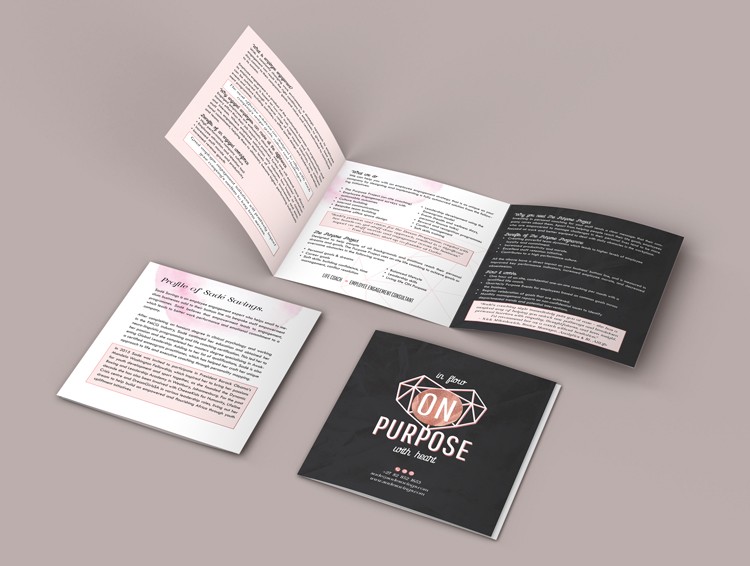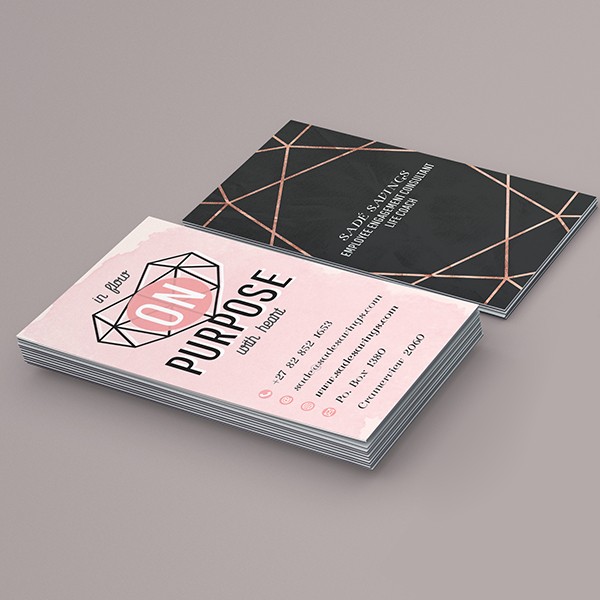 Project Description
Corporate identity items included:
Brand Logo conceptualisation & development
business card design, including speciality print finishing
Letterhead and e-mail signature design
Z-fold corporate brochure design
Project Details
Client: On Purpose
Date: February, 2017
Category: Graphic Design, Branding
Project Participants
Art-Director: Evette Crouse
Designer: Evette Crouse
Manager: Rolene Pieterse
Ready to reinvent your brand?
Let's help you expand and uplift your brand with collaborative and innovative solutions.